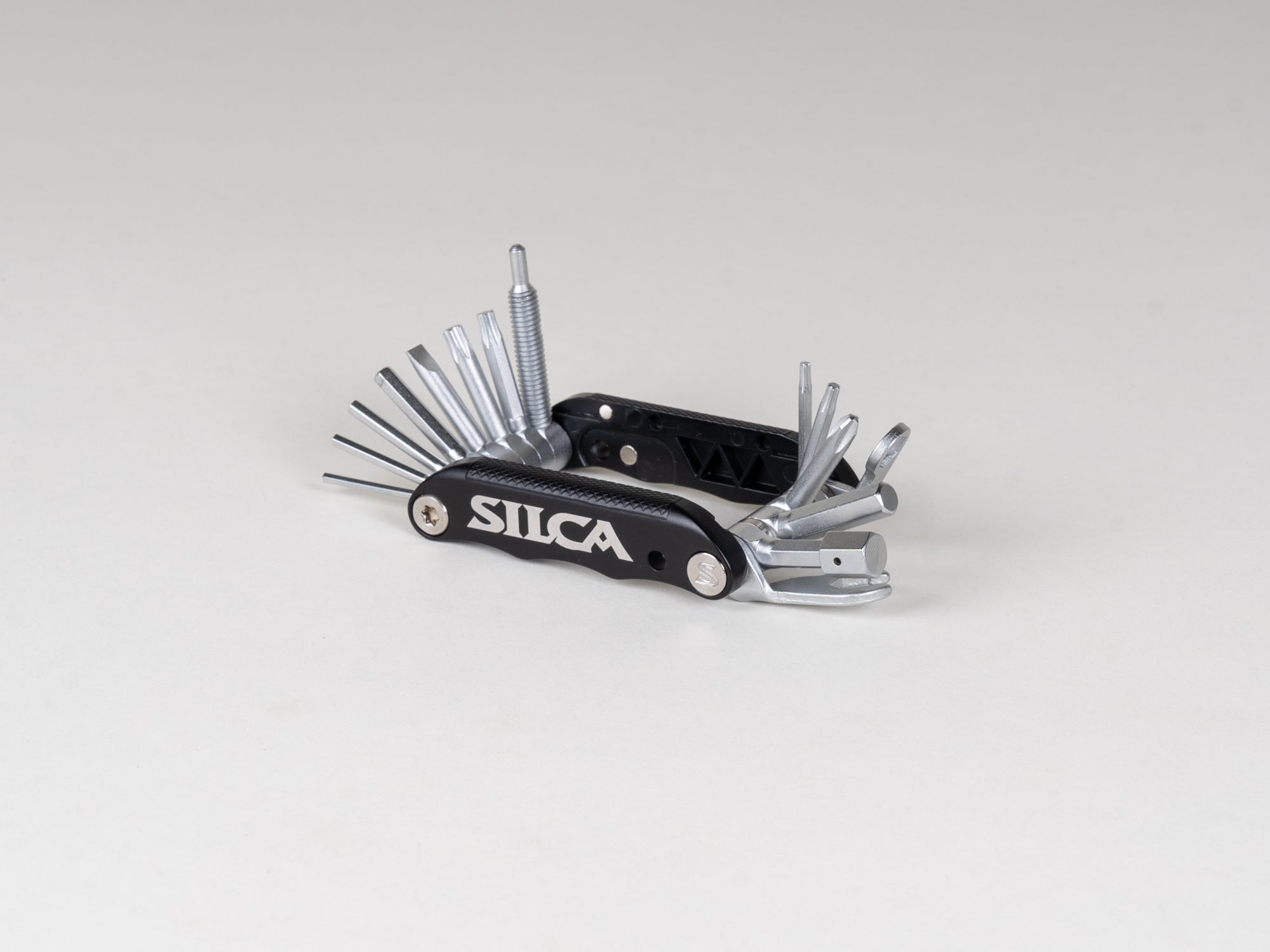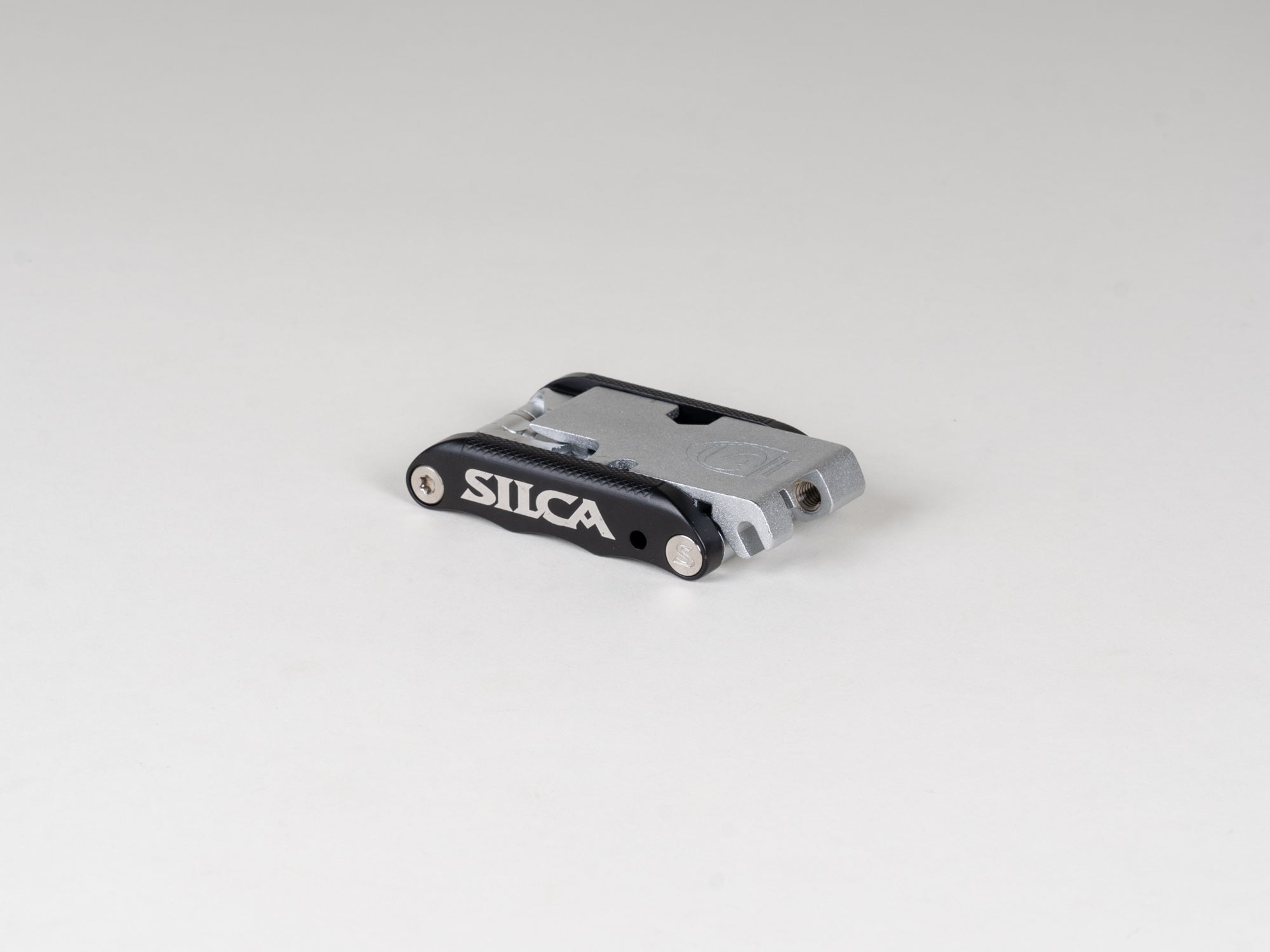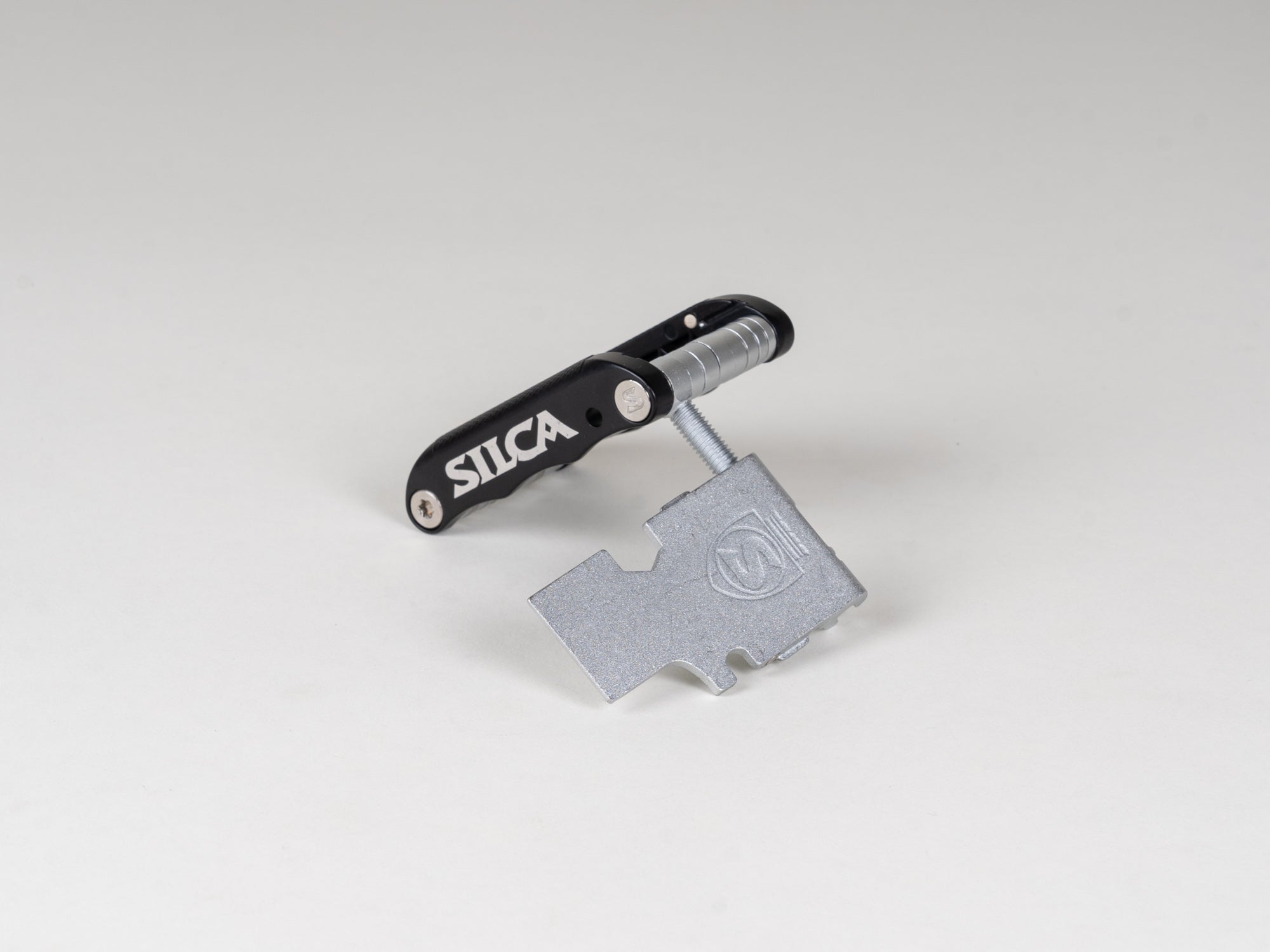 Silca Italian Army Knife: Venti
The kitchen sink of multi-tools. Everything you might need for any road or trailside repair.
Never get stuck because you left a tool at home again. The unique magnetic slide-lock design of the VENTI chain-tool allows it to be more than twice as long as other designs for exceptional ergonomics in use, while also allowing it to be removed completely from the tool for improved functionality. The forged mid-length tools are long enough to reach all common cycling fasteners, but not so long that they twist or deform under load. The ergonomic side plates also hold a discreet magnetic storage feature for a spare master link and all tools are coated with SILCA's unique high-grip chrome plating which provides better torque transfer at the bolt interface.

Forged chain breaker for 10-12s chains

Magnetic masterlink storage

Forged and plated steel tools

Hex 2, 2.5, 3, 4, 5, 6, and 8mm cap

Torx: 8, 10, 20, 25

Phillips #2/SL4

7mm box wrench

8mm flare nut wrench

10mm open end wrench

Disc pad spreader

Valve core remover


13g/15g spoke wrenches

80x46x14mm

160g