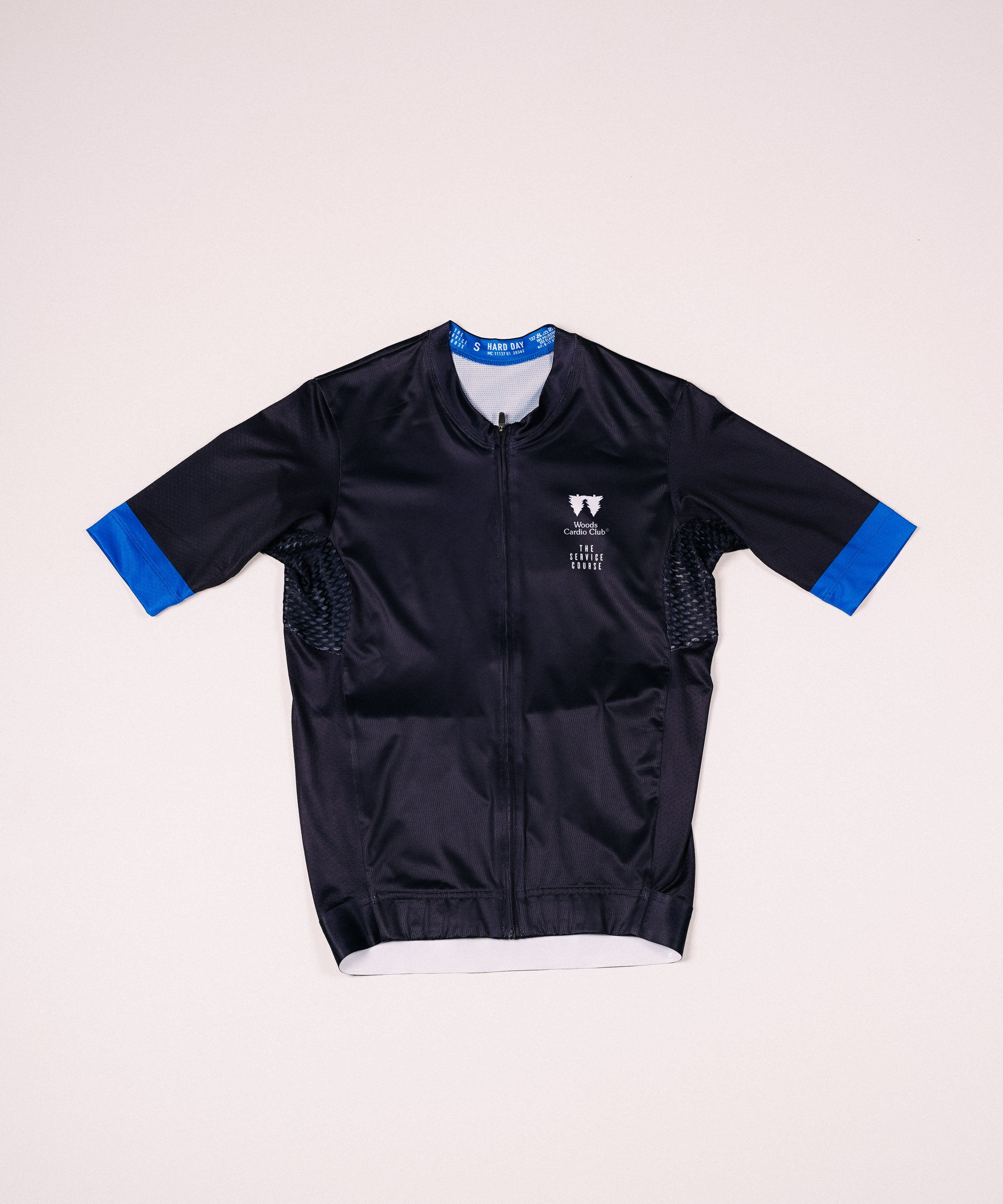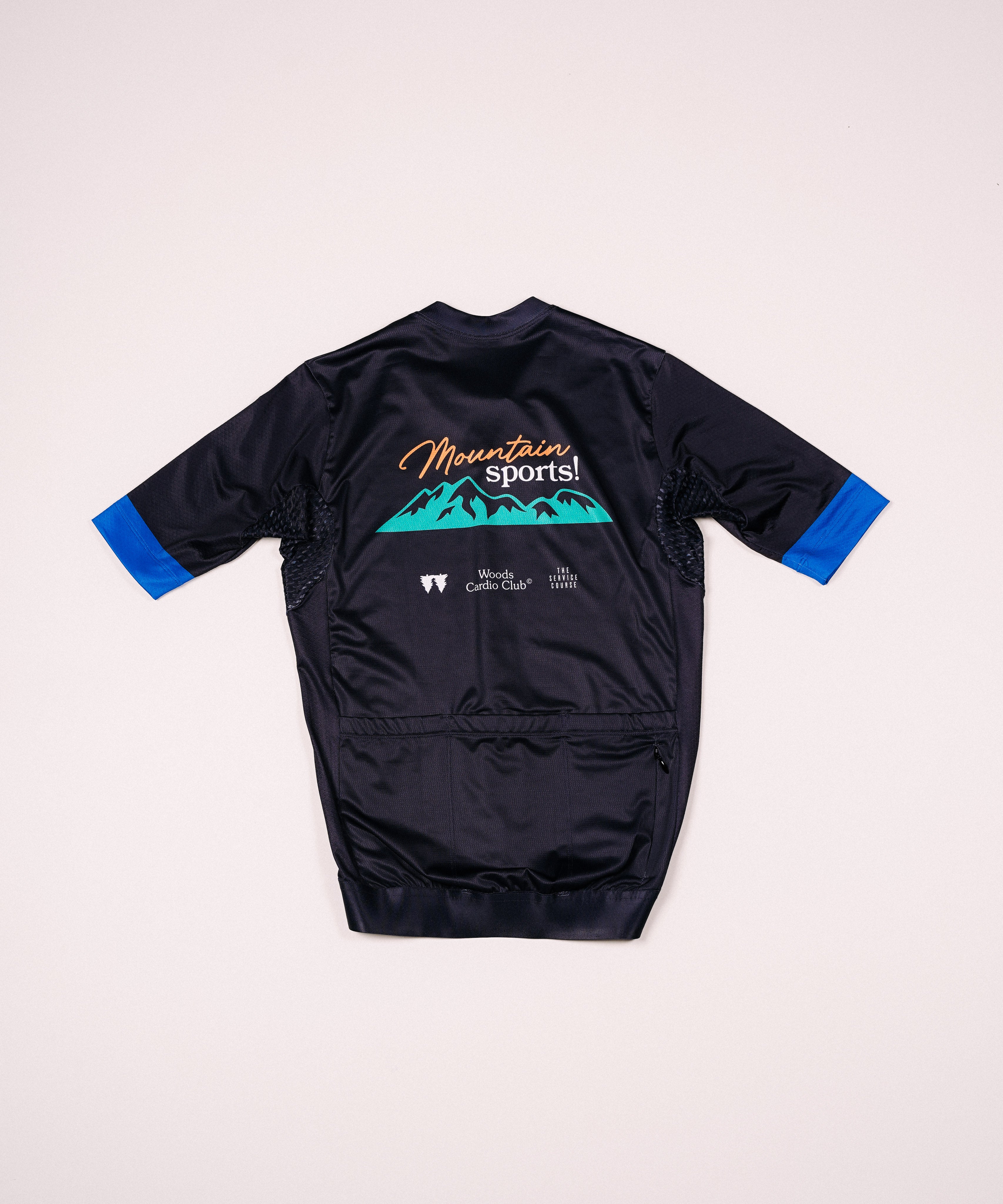 Woods Cardio Club: Mountain Sports! Jersey - Men's
The Cardio Cowboy returns with a fresh drop of the Woods Cardio Club, a fun loving collaboration between Mike Woods and The Service Course.
Following the sell out success of the first Woods Cardio Club capsule collection in the summer of 2021, we return with a second limited edition range inspired by Mike's love of the great outdoors, adventure sports of all shapes and sizes, and a nostalgic appreciation of a retro sportswear design aesthetic.
As with the original collection, all products are priced to allow for a charitable contribution to two of the organisations that Mike passionately supports, so that collectively we can make a positive difference: HopOn Canada, who exist to get more kids on bikes, and Gold Standard, who exist to fight climate change.
Product info:

Short sleeve cycling jersey

Slim fit, Dark navy, Blue contrast sleeve

Woods Cardio Club & The Service Course logos on front left chest

Mountain Sports graphic with logos on back

Mens XS-XXL