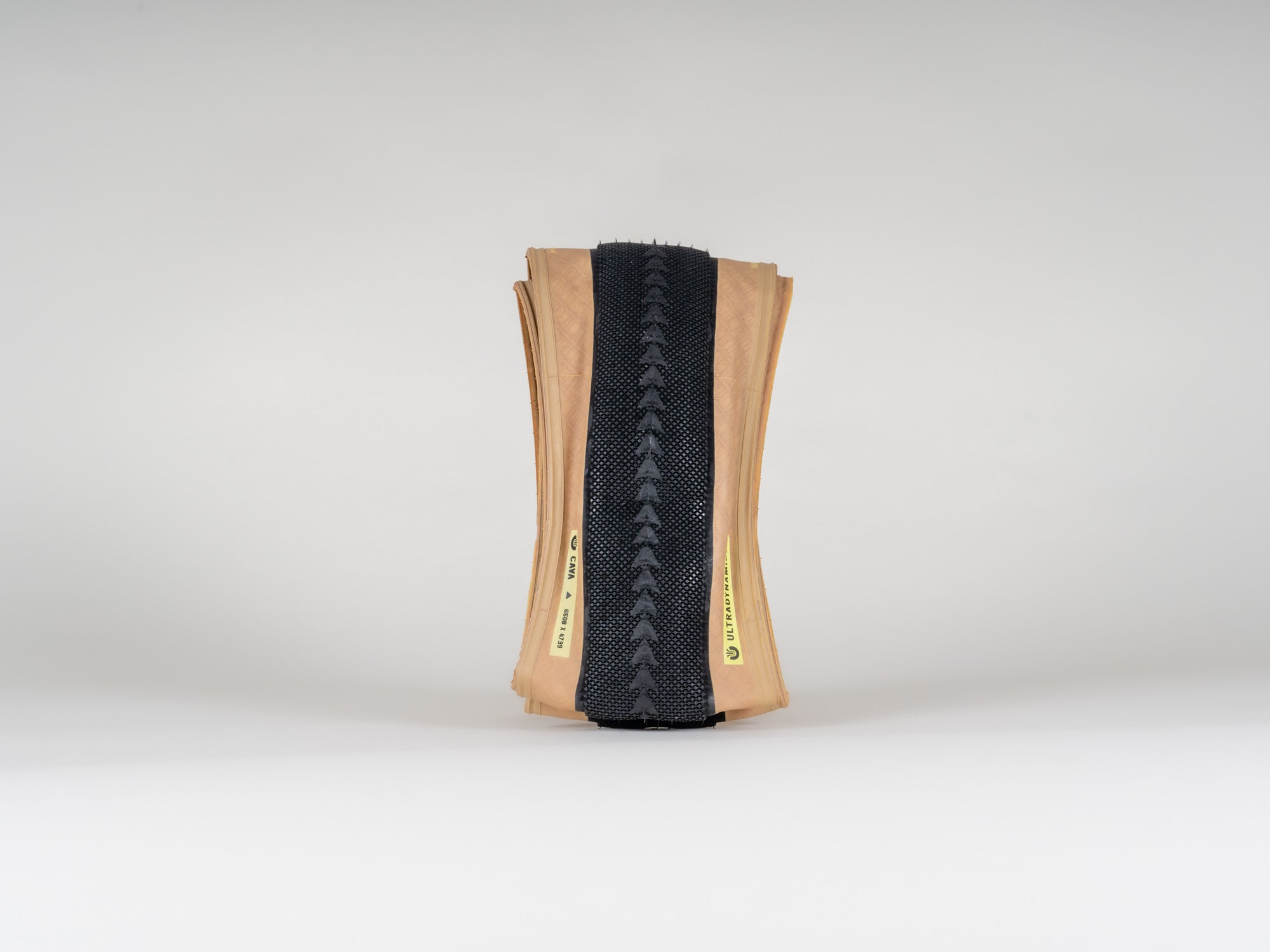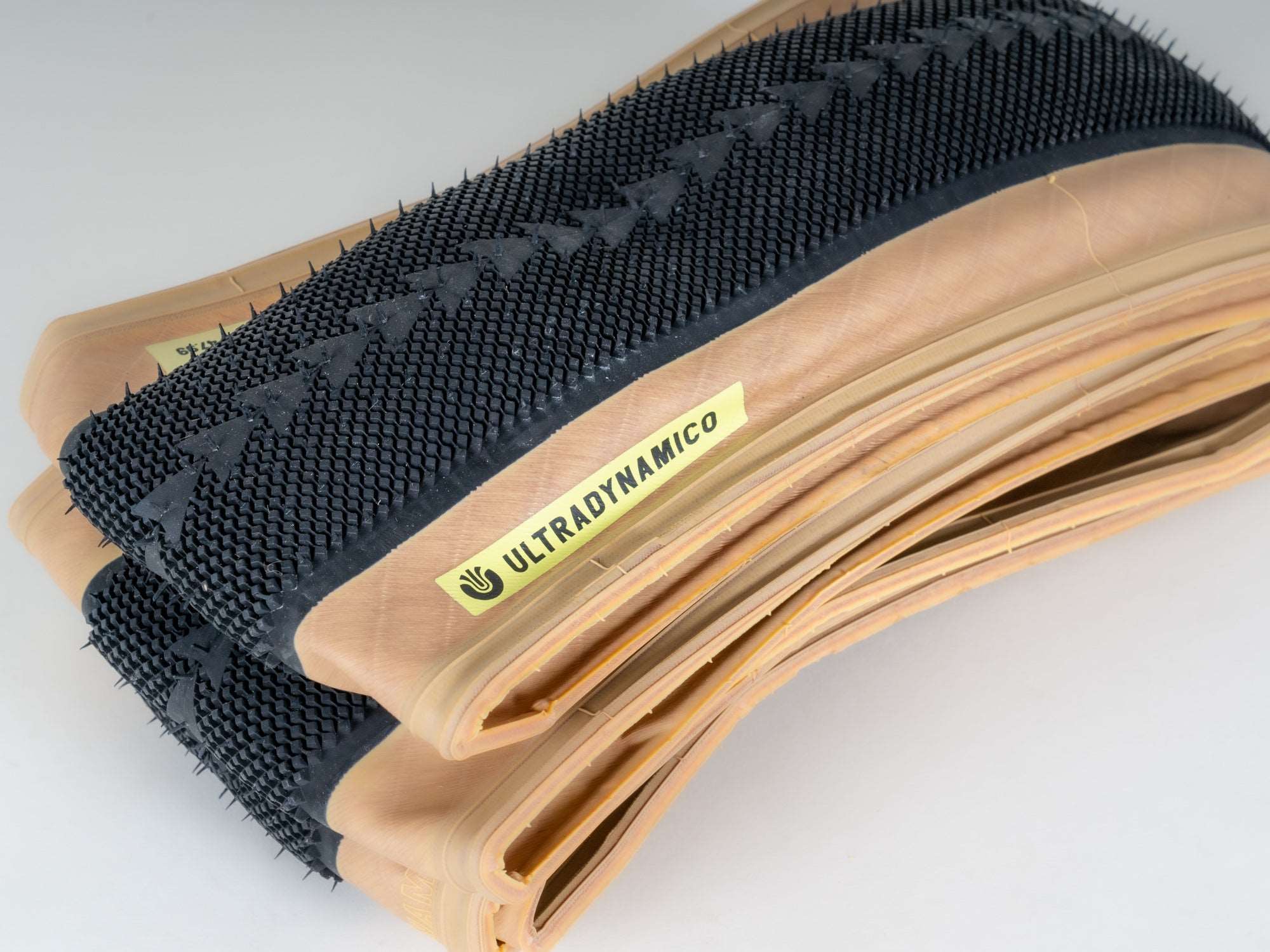 Ultradynamico Cava JFF 650b Black/Tan
Our Catalan Cava is a fine wine indeed.
A minimalist tire for those who want the free speed of a high volume slick but need a tire that is more predictable in looser corners. Designed to be used as a pair, or as the rear compliment to a Rosé front tire for extra cornering and braking traction.
JFF means Just For Fun, but not only for fun- these tires are equally equipped for long days locked in the pain dungeon as they are for a Sunday tour of Portland's vegan doughnut shoppes.
JFF is our most accessible offering; think of it as the industry standard in terms of casing and rubber spec. This is an approachable luxury- the cubic zirconia of our catalogue.
3D diamond file tread massages granular terrain for perceivably 20-30% more traction than a slick
Slightly higher volume than the Rosé, giving it the same effective outside diameter, leaving geometry unchanged when pairing with Rosé up front.
Carbon compound for longer (normal) tread wear
JFF more durable casing than our RACE offerings. Fixing flats, while character building, has never been fun
Less susceptible to tread slashes than a true slick
Zero sidewall protection and no puncture protection on top for premium ride quality
Leak free sidewalls
Designed to be inflated/deflated to tastefully low pressures: 25-35 psi (650b); 30-40 psi (700c)
Tubeless compatible
Continuous center negative dark space aeronautic deltas for pure intoxicating SPEED
650b x 47.99mm and 700c x 42.??mm available
Black and Tan sidewalls available, JFF
Tires packaged and sold individually
510g and 465g