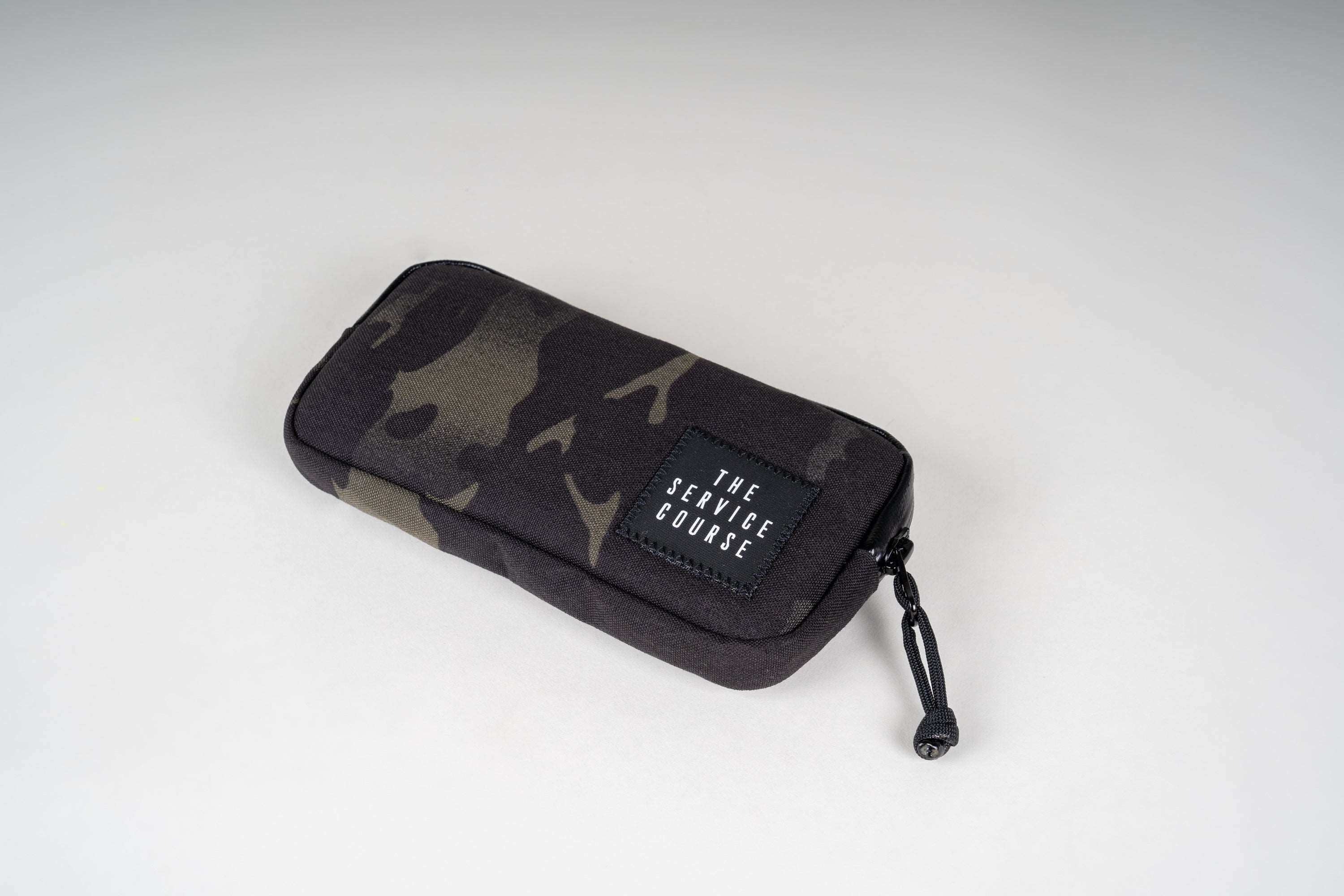 Cordel + The Service Course: Ride Wallet - Camo
 Handmade is how we roll.
Proudly introducing the Cordel + The Service Course Ride Wallet, the perfect pouch for your phone and other ride essentials, keeping everything safe and secure whilst neatly stashed in your jersey pocket or bar bag.

Beautifully hand crafted by our good friend Dani of Madrid-based Cordel Cycling, using durable Cordura and Dimension Polyant (Xpac) fabrics, complete with water repellent YKK Aquaguard zipper and two internal pockets.
The interior is fully lined with a TPU black waterproof Ripstop, to ensure your items stay dry.

Available in 2 sizes:

Regular 10x18 cm

XL 11x20 cm

Design features:

YKK Aquaguard zipper

Water resistant

TPU interior Ripstop

3D Internal mesh slot

Interior mesh zippered pocket

Paracord 550 zipper puller

Handcrafted in Spain