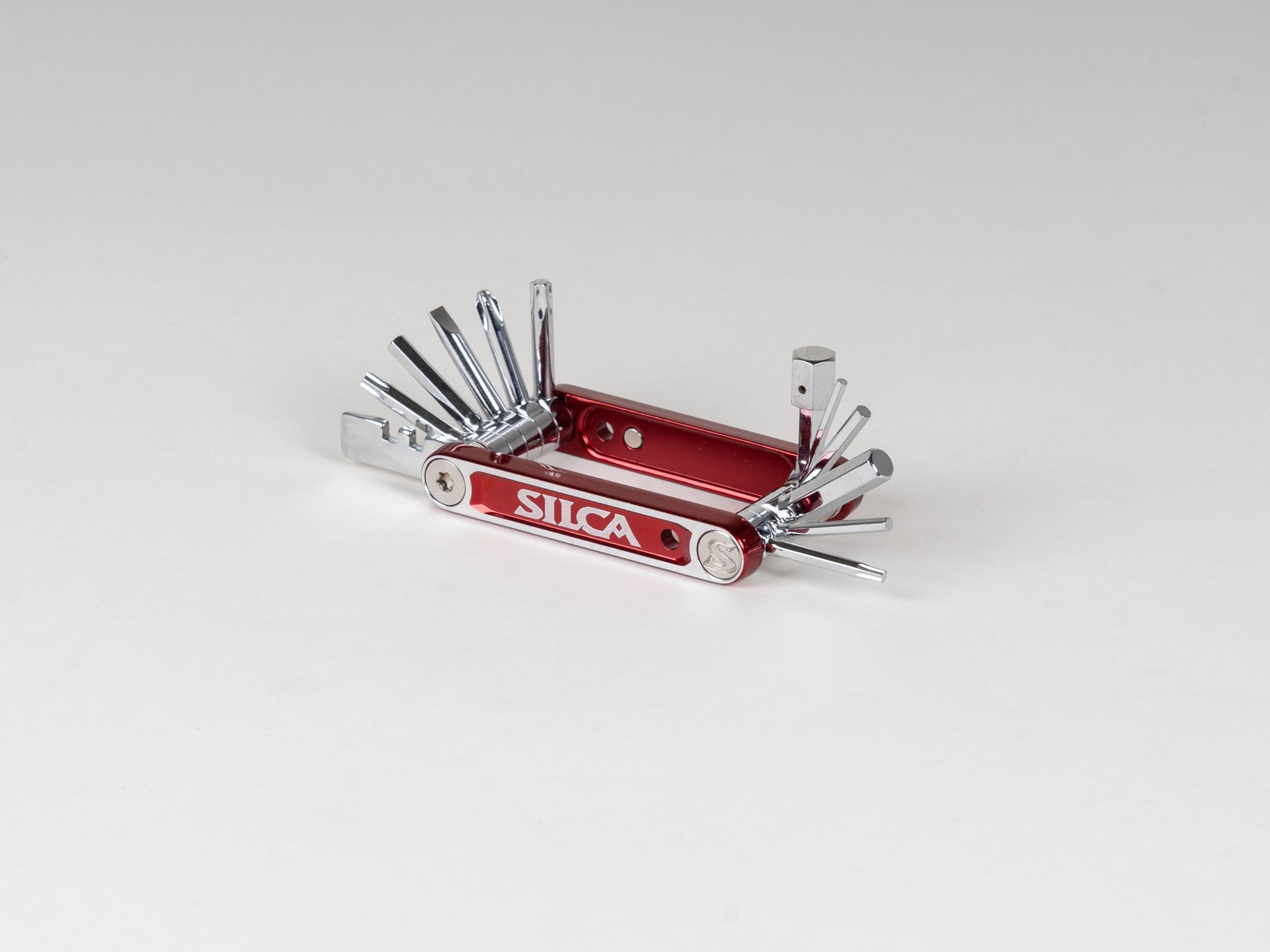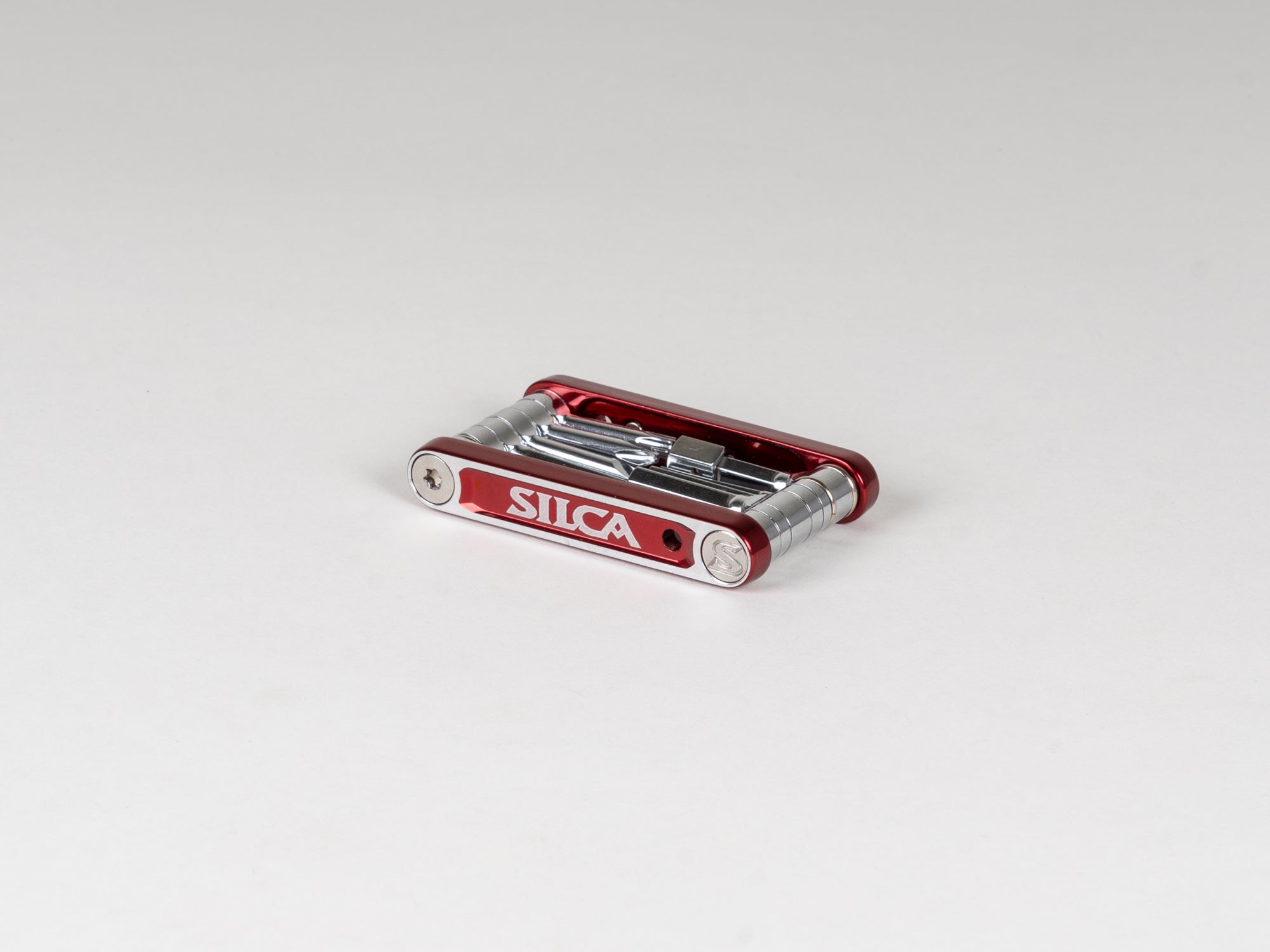 Silca Italian Army Knife: Tredici
The lightweight option for when you need a few more tools for your roadside repair.
Don't get stuck on the side of the road or trail because you didn't have the right tool for your repair.
The mid-length tool design is long enough to provide access to recessed fasteners, but short enough not to experience twist or damage under moderate torque as can happen on longer tools. All tools are forged rather than bent from hex stock. While this method of construction is more expensive, the value is unquestioned during a road-side repair. Mid-length tools also allow us to position the tools within the same plane, reducing the thickness of the overall package by half. Double chromed tools and fully stainless steel hardware and bushings guarantee a long life without corrosion (the number 1 killer of multi-tools is corrosion). Forged aluminum sidebars contain rare-earth magnets for holding a spare chain connector.
Aluminum sides with integrated masterlink storage

Hex: 2, 2.5, 3, 4, 5, 6, and 8mm

T10, T20, T25, PH2, PH Flat, and disc pad spreader

8mm cap connects to 5mm for optimal use of space

98g