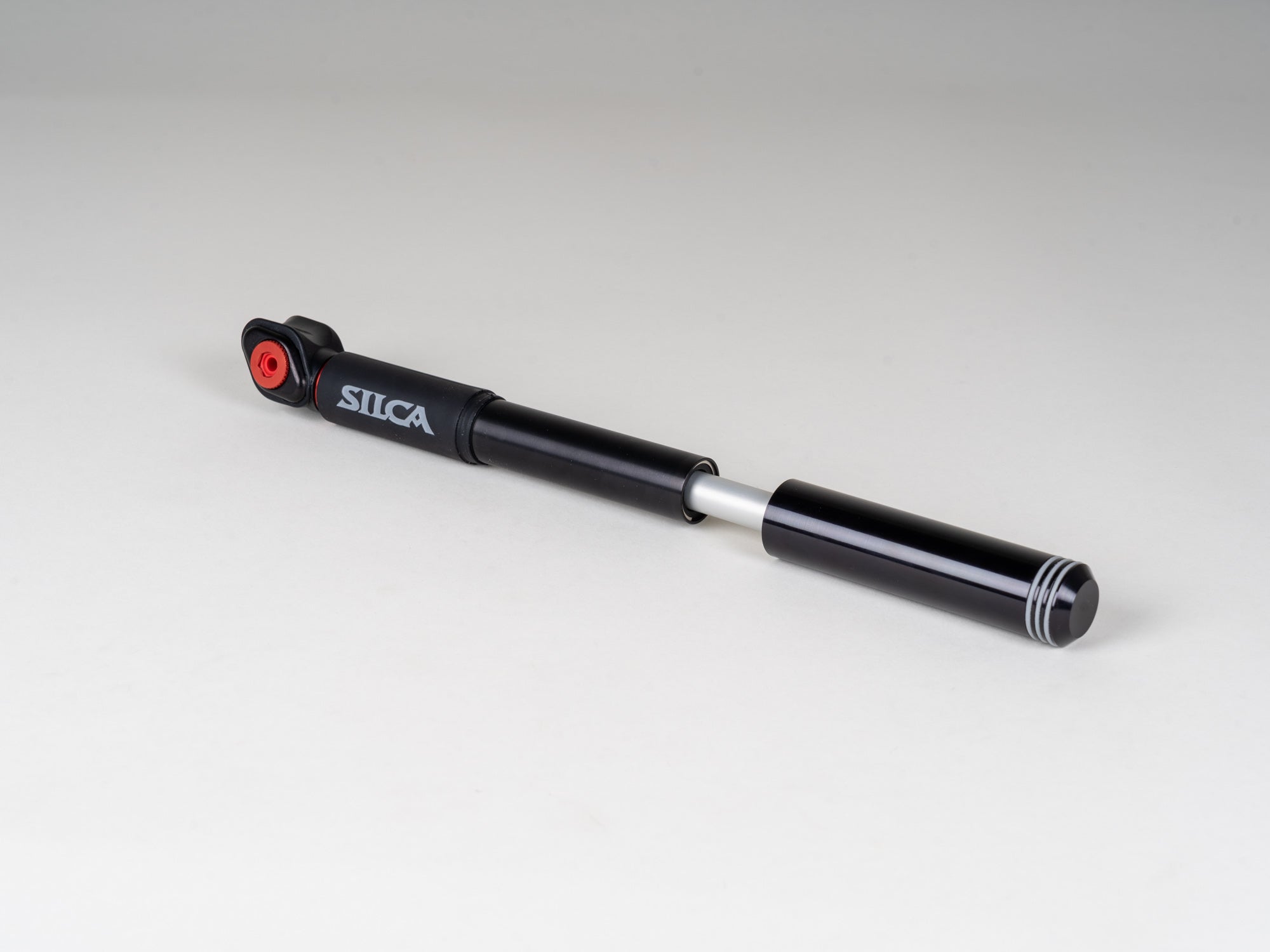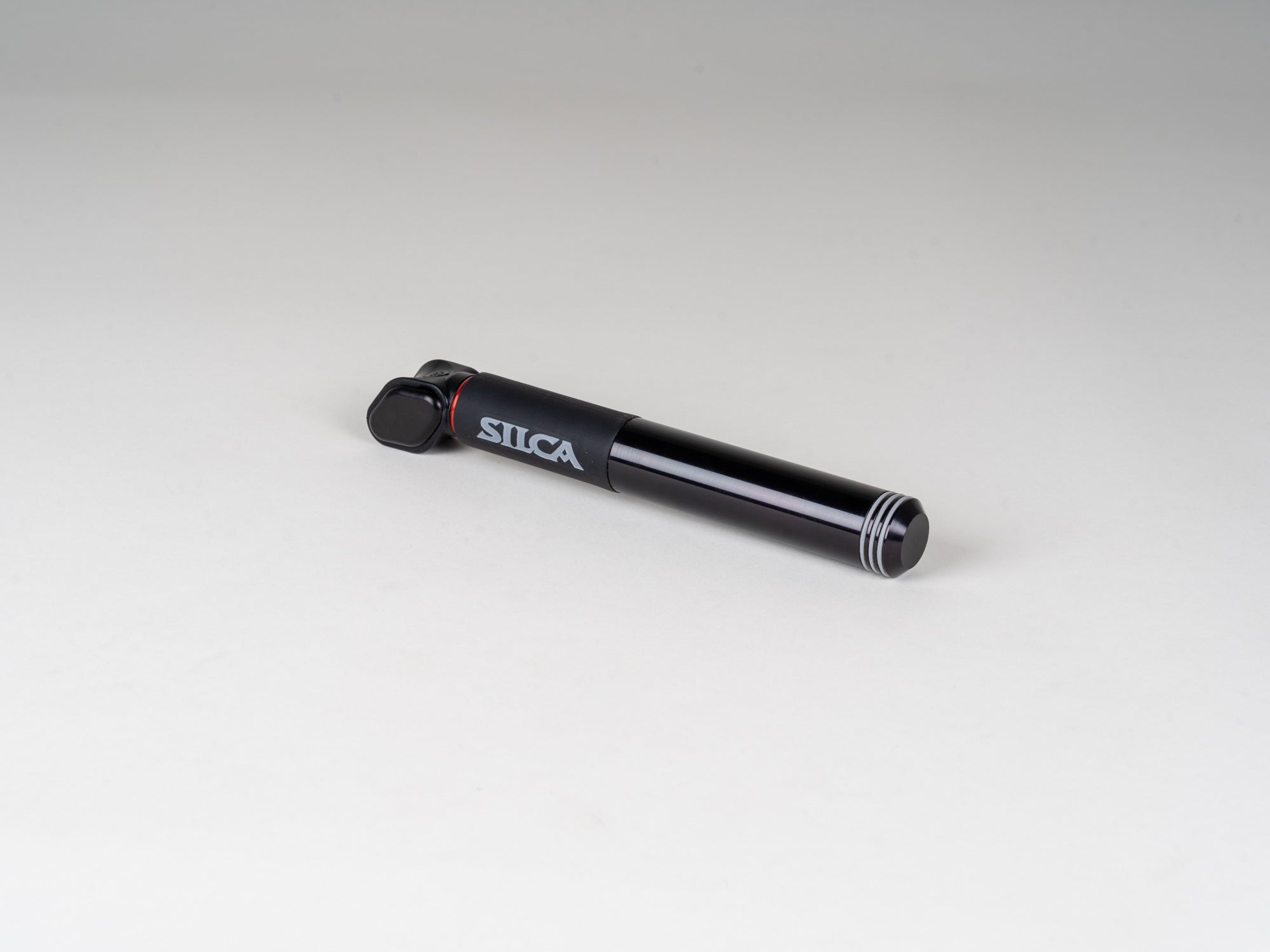 The mini-pump to put all others to shame.
The leather gasket and metal construction make this the most efficient mini-pump on the market. Save time and frustration with the Pocket Impero.
Heat is the enemy of mini-pumps. More strokes generates more friction which produces more heat and heat is wasted energy. Unlike most mini-pumps, Pocket Impero does not suffer from efficiency loss when hot. Pocket Impero is between a high pressure and high volume pump. At 200 strokes the Pocket Impero reaches higher pressures than any other pocketable pump ever tested in the BikeRadar test protocol, meaning that it is pushing more air with fewer losses than pumps of either high pressure, or high volume designs. The unique Slide-Lock Silicone sleeve improves grip and doubles as a handle lock when in your pocket.