Scarab Cycles
---
For the past 5 years, Scarab Cycles have been producing handmade custom steel frames in their workshop based in the heart of the Colombian Andes, with a rapidly growing international reputation thanks in no small part to their infectious lust for life on the bike, sublime craftsmanship and of course truly extraordinary paint schemes. 
We are delighted to officially welcome them to The Service Course, with a range of demo and rental bikes already at our flagship location in Girona and of course the possibility to produce a truly unique custom build, created just for you working in close collaboration with the talented team at Scarab HQ.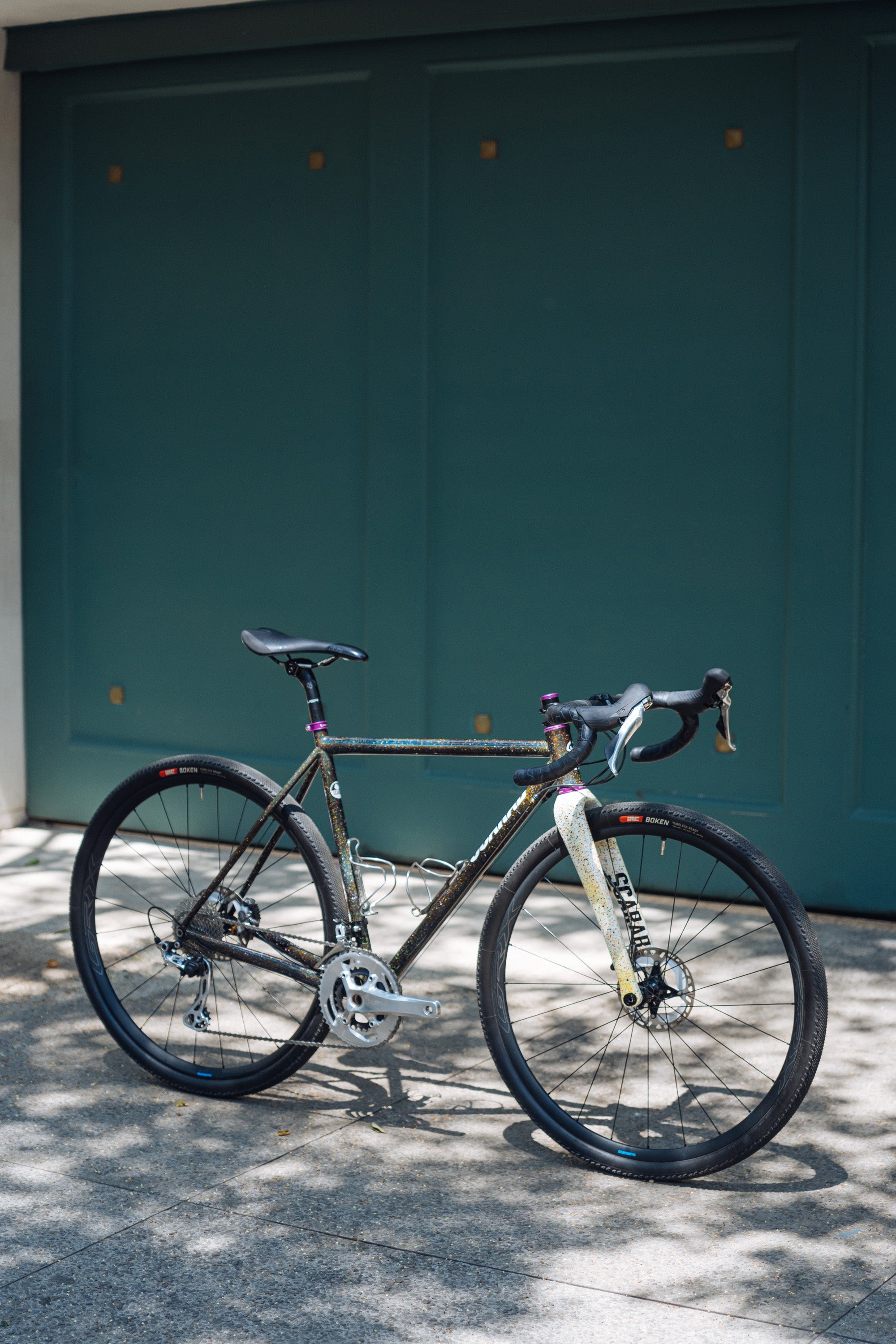 Scarab Cycles: World class handmade custom steel frames bursting with Colombian colour, character and charm. 
"Colombia gives Scarab the seasoning, it's the spice in the mix. Yes we can make a beautiful bike, we can make a really good bike, technically. But we make bikes in Colombia. That's really special for us, and we hope it is for everybody that we tell our story to.
Colombian cycling has been quite a thing. And especially in recent years, it's really bloomed again. Because back in the 80s, it was huge. And that's where the name comes from, the term Escarabajo started to appear to describe Colombian riders, and that's what our name means, and where our logo comes from. It's the image of a beetle, and a homage to cycling in Colombia.
But honestly I think that our brand represents more than simply cycling culture, our bikes are a reflection of Colombia more generally - culturally, socially, music, colours, taste, the typography of nature. Starting from the people that work with us to the end result of having a bike made in the Colombian Andes, everything combines, and shines, in Scarab bikes." - Santiago Toro, Scarab Cycles.
"Well, I always start with my own experience. I studied architecture because I was asking myself questions about life, I think. And from that career I obtained some very good tools about asking questions, about questioning things. Because the projects were not for me, it's going to be your house, it's yours. 
It's often the hardest part of it, because we are not used to asking ourselves what we like or what we don't like. So it gets a bit personal. And it can be challenging. So I have developed these tools to translate customer ideas in combination with our brand, inspired by the spirit and colours of Colombia.
It can be challenging to manifest a design onto a bicycle because you have the rounded tubes and everything. I always try to create depth and perspective, where you can have different layers, considering the frame is not a flat surface.
Being an architect is about being in control of things. And lately, I'm trying to work by not controlling things too much. So it's like freeing myself and the customer, like, get to the edge of it, find your boundaries, and try it. So for example, marble effects, or a river, or sparkles. It's trying to be more organic, and a little unpredictable, in a way. 
And I always try to balance the elements, which I think is helped by my architecture and photography experiences, rearranging colours and elements with the aim of creating a timeless design that looks clean and refined.
Each bike is unique because every person is different and has a different perspective, so the results are always different, which is really exciting for me.
And sometimes customers surprise me because they come up with unexpected colours. And I say, you know what, I'm going to try that. Because I haven't tried it before. It's a collaboration. It's not an impulse, it's a conversation." - Alejandro Bustamante, Scarab Cycles.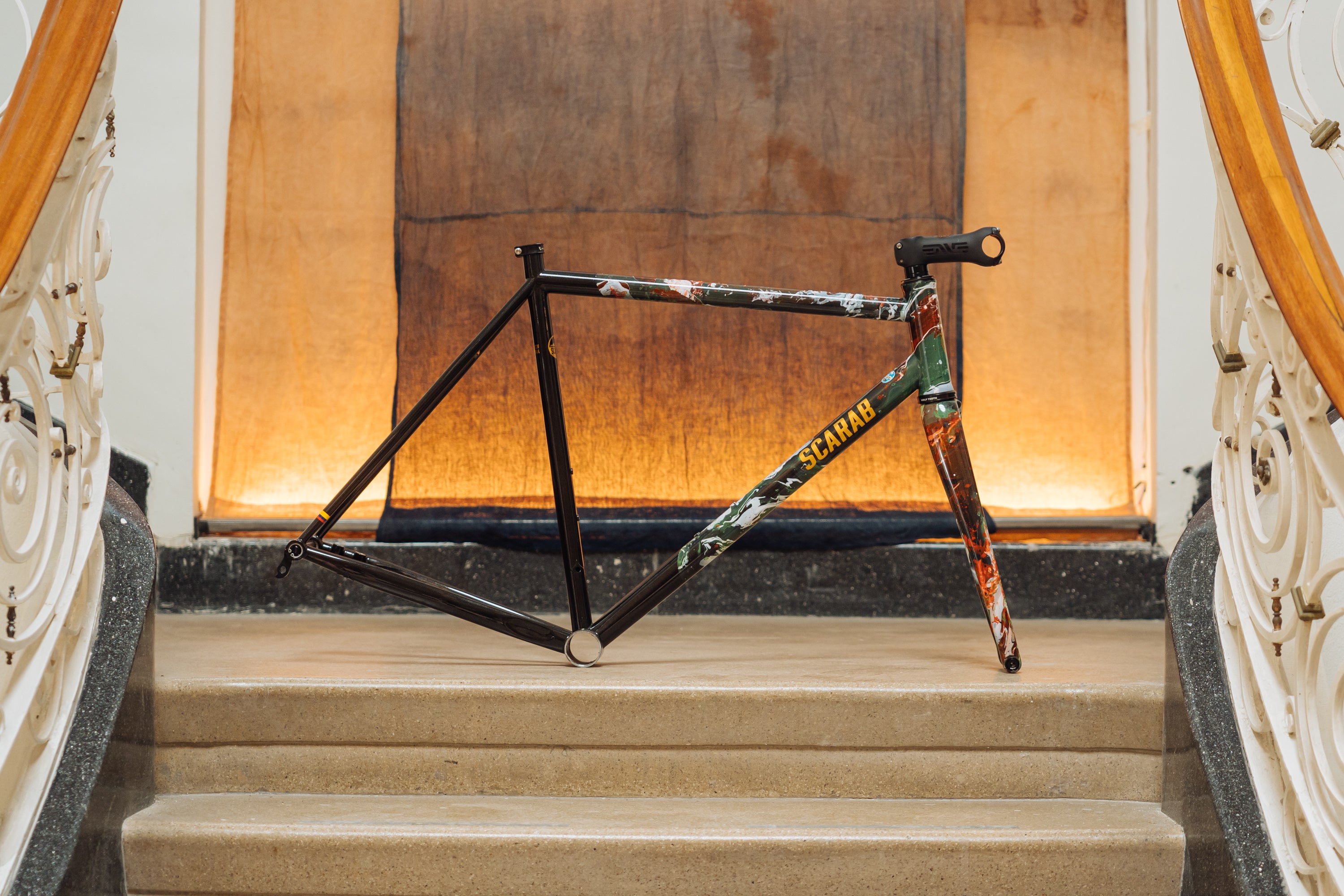 Please note: full details of the various models, options and pricing is coming soon. In the meantime, please contact our specialist team to find out more: custombikes@theservicecourse.cc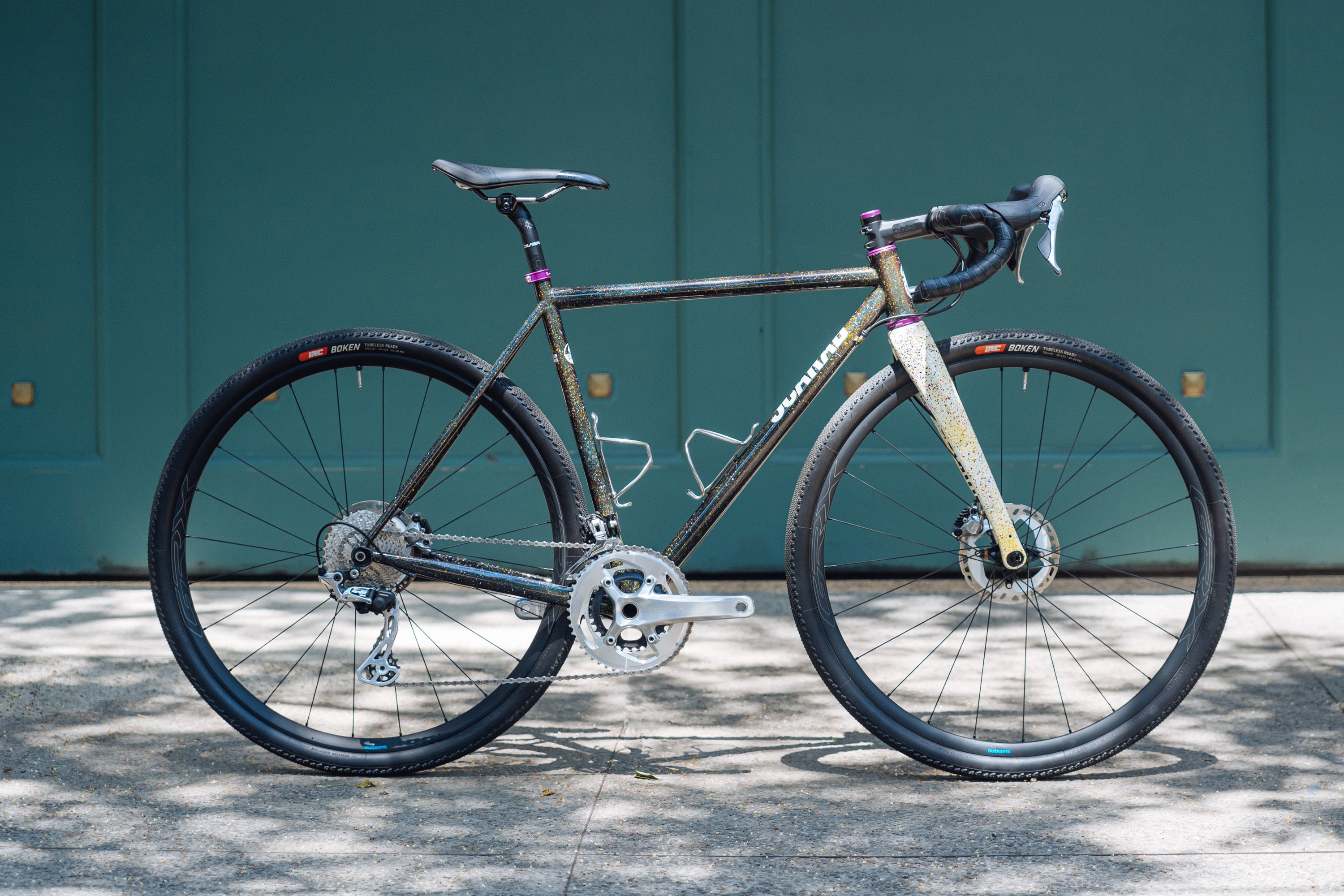 Get Started
Contact our specialist team to get the ball rolling on your dream bike project. We're here to help make the magic happen.
custombikes@theservicecourse.cc